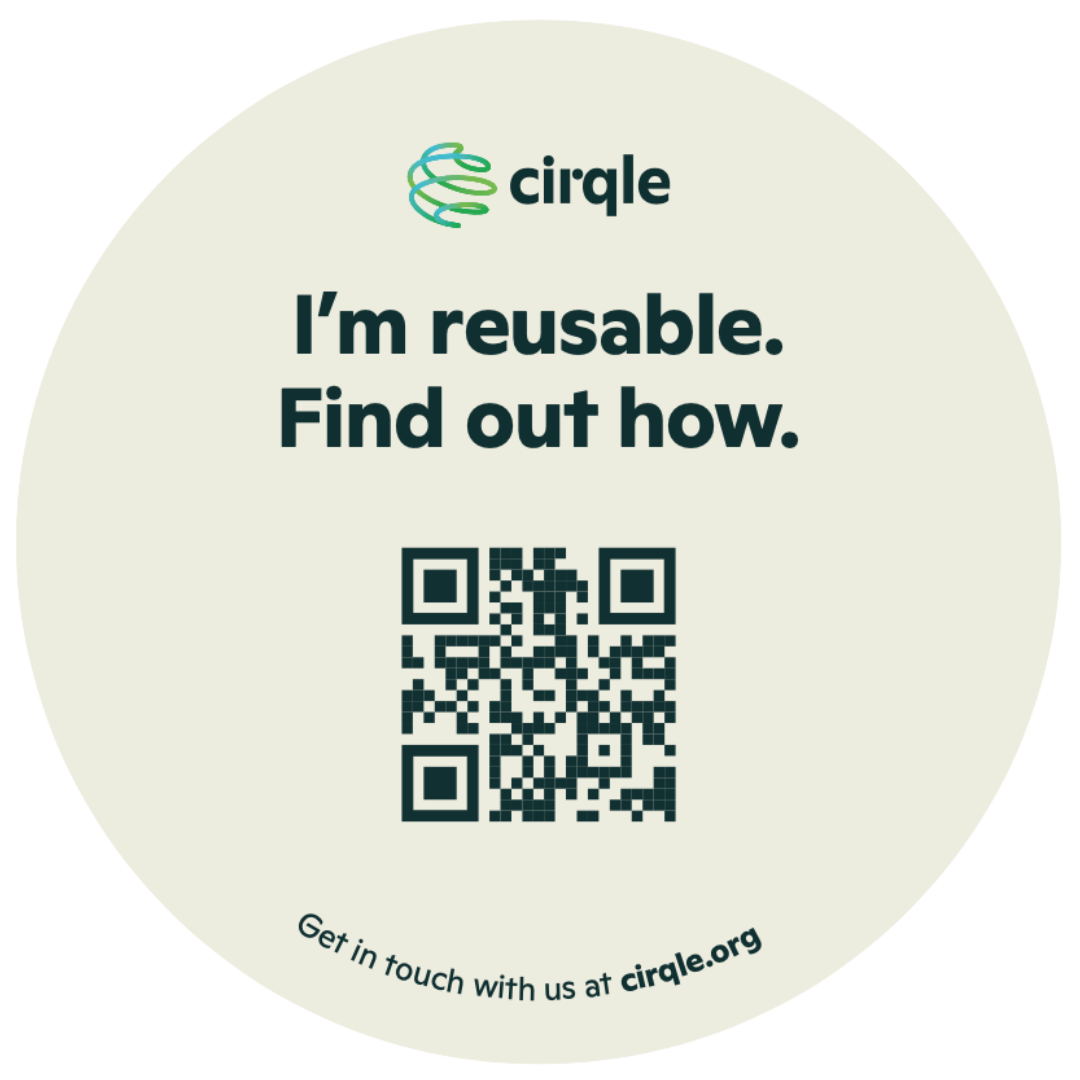 The platform is built to provide an overview of the entire process of reusing. Every packaging item has an identity on the platform enabled by RFID tags. This allows many features that adds value for our customer and ensures an efficient and simplified process. The platform is continously optimized and developed to meet the needs of our customers.
Our webapp is accessed through QR codes on the packaging and allows interaction with the consumer. The webapp includes information on the packagings activity, how returns are done and packaging specifications. The webapp provides an additional point of consumer contact for our customers. This means that they can provide offers or information for the consumer.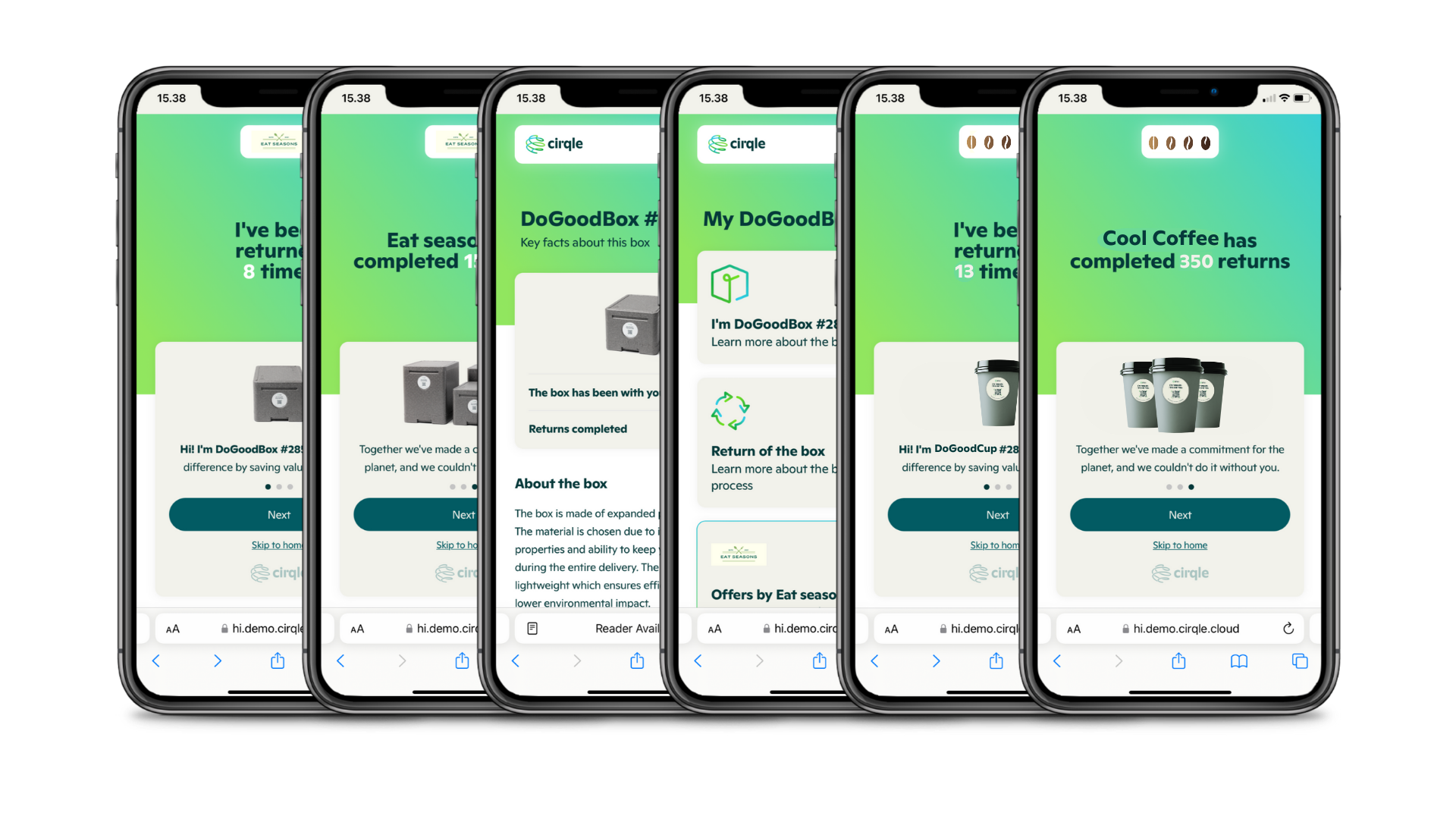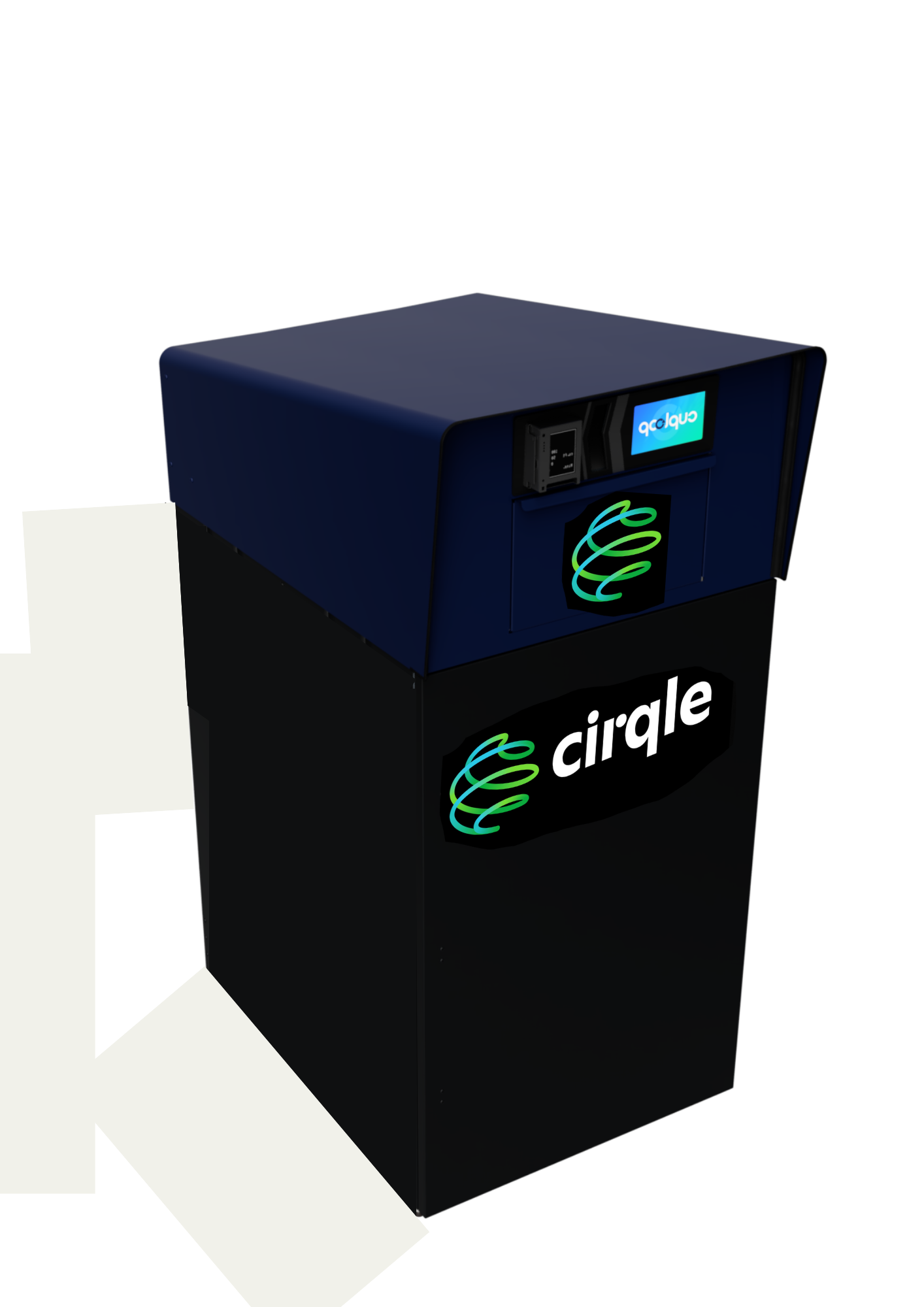 In cases where we handle onsite smaller packaging returns and deposit payouts, we offer a digital return machine option. Our partner Cuploop are behind the machines, where we easily collect packaging. The machine holds a large amount of packaging and allows consumers to return multiple items at once and get easy payout for deposits directly to contactless payment devices.